About Us
Biddlebee is a family-owned business passionate about bringing fun, unique, and functional drinkware into the lives of our customers.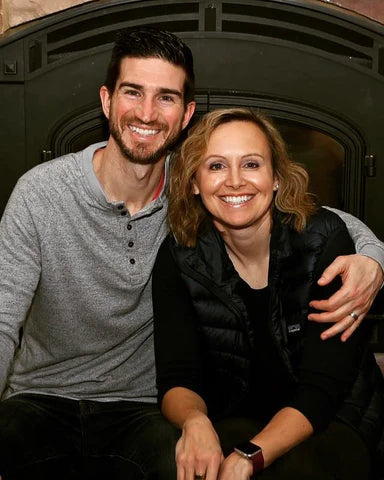 Meet the Founders
Hey! We are Brendan and Ashley Thompson, the co-founders of Biddlebee. We are SO excited that you stopped by to checkout our website and learn more about the Biddlebee brand.
Here is our story ➡ We are a married couple with two kids, a dog, two cats, two goats, LOTS of chickens, and our own business too! We are passionate entrepreneurs who love developing products and bringing new ideas to life.
Biddlebee is about helping people to savor whatever little experiences bring them joy.  For the busy momma, it means helping that coffee to stay piping hot for hours until she finally has a quiet moment to enjoy her favorite dark roast.  For the friends sitting by the campfire, it means keeping those cocktails chilled while they share hilarious stories or give advice during one of life's challenging times.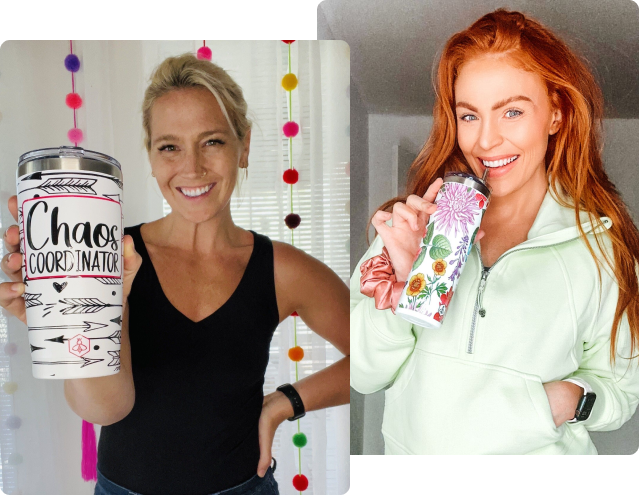 Trusted By Thousands
With an ever-growing collection of five-star reviews, Biddlebee's unwavering commitment to quality and customer satisfaction isn't just a promise—it's a proven track record. Each glowing review we receive isn't merely a testament to the functionality of our drinkware.